Apple's 13" MacBook Pro (1.4GHz, 16GB, 256GB) on sale for $1,569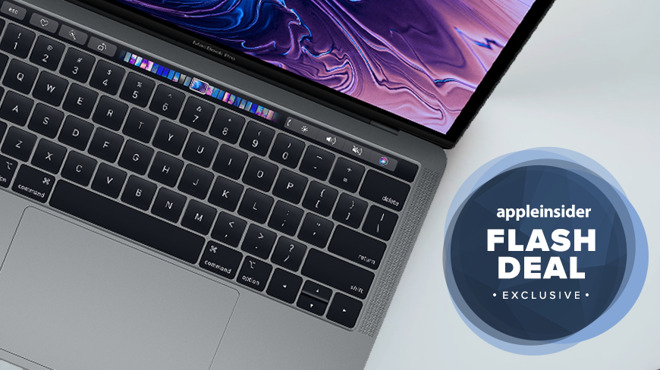 DEAL EXPIRED: Apple's latest 13-inch MacBook Pro notebook is on sale and this model features two upgrades. The Space Gray config has a 1.4GHz quad-core processor along with 16GB of memory and a 256GB SSD (double that of the standard 13-inch MacBook Pro config). Now $1,569 after a $130 exclusive discount at B&H, this deal rings in as the lowest price available by at least $30.
*To activate the discount, you must shop through the pricing link above from a desktop, laptop or iPad. See instructions below.
How to redeem the discount
To activate the $1,569 price, you must shop through the B&H pricing link on this 13-inch MacBook Pro product page. We apologize, but the discount cannot be redeemed in mobile apps at this time. Need help? Send us a note at [email protected] and we will do our best to assist.