Apple's 2018 MacBook Air on sale for just $899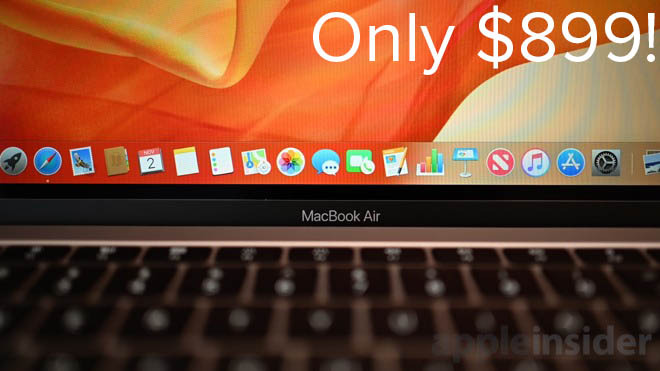 Instructions: To redeem the $899 MacBook Air deal, simply click through the pricing links above or in our 2018 MacBook Air Price Guide using a desktop, laptop or iPad and look for the advertised prices.
Please note: This deal cannot be activated through the B&H and AppleInsider apps at this time. If you still cannot see the exclusive price using the desktop site, all is not lost! Need help? Send us a message at [email protected] describing the problem and we will do our best to help.