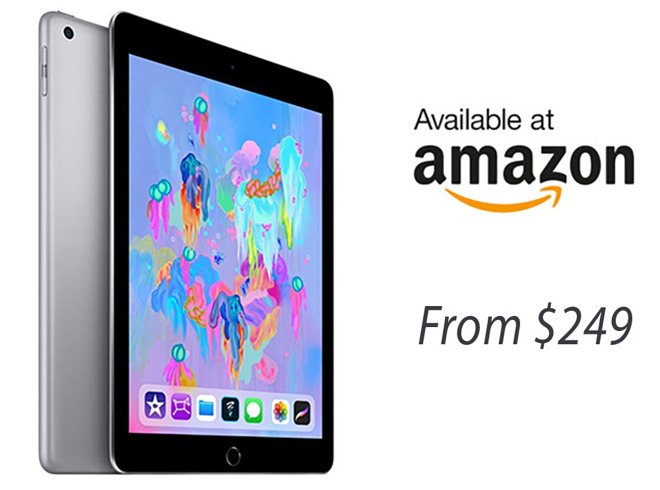 $329 $429.00
You save $100.00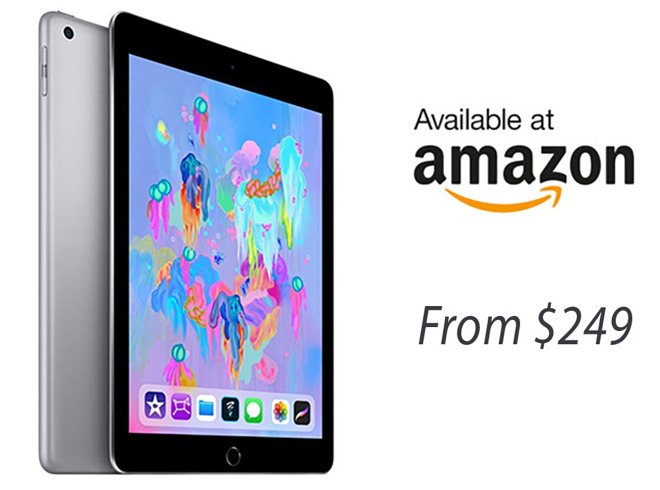 DEALS EXPIRED: While supplies last, Amazon is knocking $80 to $130 off Apple's 2018 9.7-inch iPad. With support for Apple's first-gen Apple Pencil, these iPads are great for taking notes, drawing and catching up on AppleInsider news. Prices start at $249 for the 32GB Wi-Fi model, while the 128GB Wi-Fi tablets are $329 after a $100 cash discount.
AppleInsider proudly offers readers some of the best deals on Apple products year round from top retailers like Amazon, Adorama, B&H Photo, Best Buy, and others.
Quiller Media maintains affiliate partnerships with several of these retailers. Although these partnerships do not influence our editorial content, Quiller Media may earn commissions for products purchased via affiliate links.
32GB 2018 iPad (Wi-Fi): $249 ($80 off)
128GB 2018 iPad (Wi-Fi): $329 ($100 off)
128GB 2018 iPad (Wi-Fi + cellular): $519 ($40 off)
Grab the lowest prices on even more iPad & iPad Pro models...