Apple's brand-new AirPods are as low as $149 with free shipping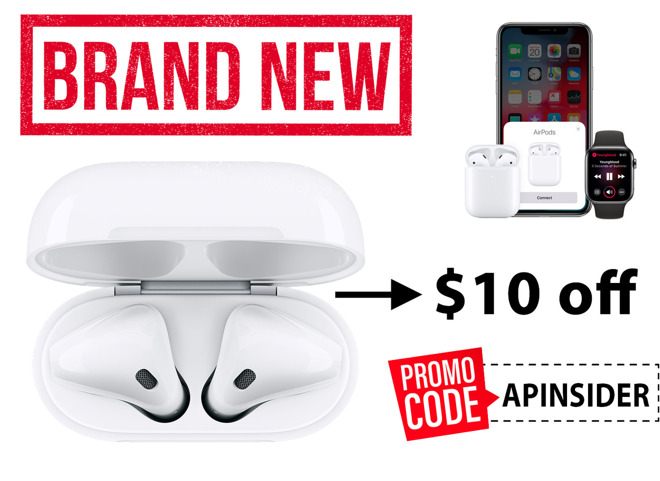 These offers are valid on pre-orders only now through March 26. Orders are shipped on a first come, first served basis -- so the quicker you order, the faster you'll receive your new AirPods. Best of all, Adorama will not charge your card until your order is ready to ship.
*Price with coupon code APINSIDER..
(*) Step by Step Instructions for Coupon Deals at Adorama
1) Make sure you're using a browser with cookies enabled that isn't in private mode.
2) Click on the price link to the desired configuration from this article or the Adorama price links in our Price Guides. You MUST click through our links in the same shopping session that you use our coupon. If you try to save a link for late, the coupon WON'T WORK. Once you click through a price link, you'll see a price that's higher than advertised (we'll fix that in a moment).
3) Add a qualifying Apple device to your cart anyway, and when you're done shopping, begin the checkout process.
4) After you enter your shipping information, move to the Payment section during checkout.
5) Look for a link that says "Do you have a gift card or promo code?" next to the gift icon. Click that to bring up a coupon code field.

6) Enter the coupon code APINSIDER in the field and click apply. The discount should appear under "Promo Savings" above the order total.
As always, if you have any issues, you can reach out to us at [email protected] and we'll try and help.