Apple's high-end 2017 12" MacBook on sale for $999 with free expedited shipping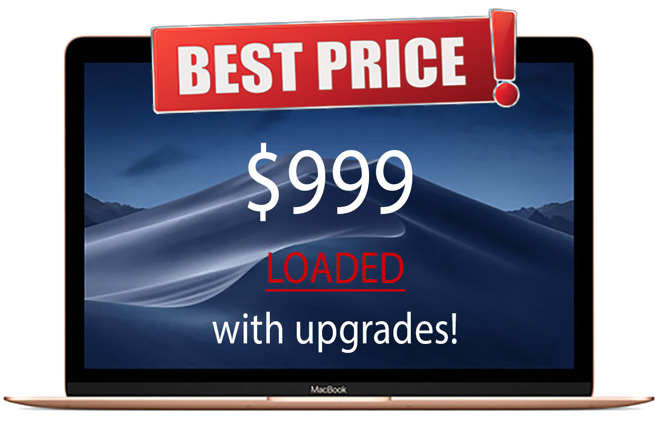 DEAL EXPIRED: Exclusively for AI readers, B&H Photo is knocking $600 off (deal expired) Apple's Mid 2017 12-inch MacBook in Gold, bringing the price down to a record low $999 (deal expired). What's more, expedited shipping is free within the contiguous U.S. for fast delivery to your doorstep. To put the deal in perspective, this exclusive price is at least $300 cheaper compared to other retailers, according to our 12-inch MacBook Price Guide.
Instructions: To redeem the discount, simply click through this special pricing link using AppleInsider's desktop site (from a laptop, desktop or iPad) and look for the advertised price. Deal expires at 11:59 p.m. Eastern on Feb. 28.
Please note: These deals cannot be activated through the B&H and AppleInsider apps at this time. If you still cannot see the exclusive price using the desktop site, all is not lost! Need help? Send us a note at [email protected] and we will do our best to assist.
You can easily tack on an AppleCare extended protection plan to these 12-inch MacBooks for $249 by selecting the AppleCare option immediately after you press the "Add to Cart" button on B&H's website.