2017 15" MacBook Pro in Gray for $2,199 with free shipping + no tax outside NY & NJ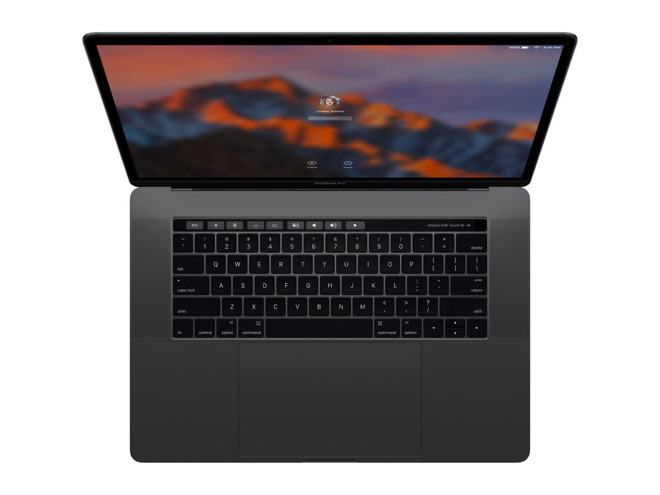 DEAL EXPIRED: Adorama is offering AI readers the lowest price available on Apple's newest 15-inch MacBook Pro with Touch Bar in Space Gray thanks to $100 off coupon code APINSIDER and a $100 cash rebate. With the combined savings, the 2.8GHz, 16GB, 256GB model featuring Radeon 555 graphics (MPTR2LL/A) is now $2,199.00 using the promo code and special pricing links in this post. This 15-inch config also qualifies for free expedited shipping with no tax collected on orders shipped outside NY and NJ. For many shoppers outside those two states, this deal is over $200 cheaper compared to paying full price with tax at the Apple Store. The exclusive offer is also $80 to $120 cheaper than other Apple authorized resellers, according to our 2017 15-inch MacBook Pro Price Guide.
15" Touch Bar (2.8GHz 16GB 256GB Radeon 555) in Space Gray for $2,199.00 *
($200 off + no tax outside NY and NJ)
*Price with coupon code APINSIDER using the step-by-step instructions below. Adorama will not collect sales tax on orders shipped outside NY & NJ.
(*) Step by Step Instructions for Coupon Deals at Adorama
1) Make sure you're using a browser with cookies enabled that isn't in private mode.
2) Click on the link routing to the desired configuration from this article or in our Price Guides. You'll see a price that's higher than advertised (we'll fix that in a moment).
3) Add the Mac to your cart anyway, and when you're done shopping, begin the checkout process.
4) After you enter your shipping information, move to the Payment section during checkout.
5) Look for a link that says "Do you have a gift card or promo code?" next to the gift icon. Click that to bring up a coupon code field.

6) Enter the coupon code APINSIDER in the field and click apply. The discount should appear under "Promo Savings" above the order total.
7) That's it. If you live outside NY and NJ, Adorama will also not collect sales tax on your order.
As always, if you have any issues, you can reach out to us at [email protected] and we'll try and help.