Apple's Late 2015 21.5" iMac HD for $899 with free shipping + no tax outside NY & NJ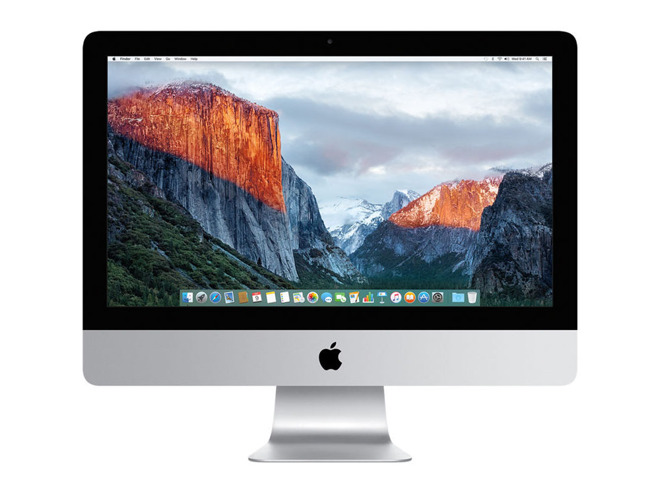 SOLD OUT: According to the AppleInsider Price Guide, the absolute lowest entry price into an iMac from an Apple authorized reseller can be found at B&H right now on the Late 2015 model, which is now $200 off MSRP. Priced at $899.99 with free delivery and no sales tax collected on orders shipped outside NY and NJ, this solution is great for students and those looking for an affordable Mac (it's $150 cheaper than the base 2017 iMac).
21.5" iMac (1.6GHz/8GB/1TB HDD/Late 2015) for $899.99 @B&H * ($350 off + no tax outside NY & NJ)
* B&H will not collect sales tax on orders shipped outside NY and NJ.
You can easily tack on an AppleCare+ extended protection plan to this 21-inch iMac HD for $169 by selecting the AppleCare+ option immediately after you press the "Add to Cart" button on B&H's website. Adorama, another Apple authorized reseller, also has standalone iMac AppleCare (not AppleCare+) plans on sale for $149.00, a discount of $20.