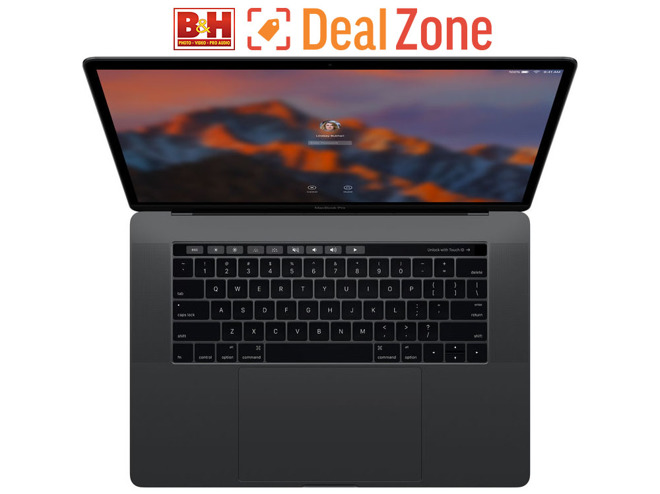 $2399 $2799.00
You save $400.00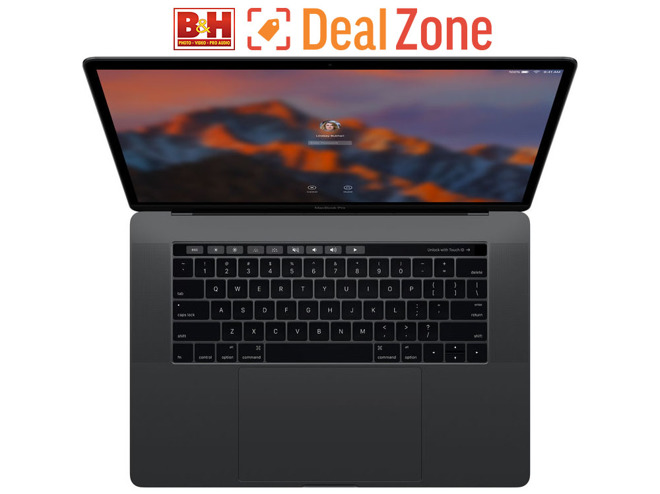 DEAL EXPIRED: Today only, Apple authorized reseller B&H is taking $400 off Apple's Late 2016 15-inch MacBook Pro with an upgraded 2.7GHz processor, 512GB of storage space and Radeon 455 graphics in the popular Space Gray color (model MLH42LL/A). This DealZone offer represents the lowest price available from an authorized reseller at $2,399.00. What's more, B&H is also throwing in free expedited shipping in the contiguous U.S. for receipt in 1-3 business days. Plus, on top of the instant savings, B&H will not collect sales tax on orders shipped outside New York and New Jersey, making this deal $625 cheaper for many shoppers compared to paying full price with tax at the Apple Store. And according to the AppleInsider 15-inch MacBook Pro with Touch Bar Price Guide, this DealZone price is also $224 to $300 cheaper than purchasing from another Apple authorized reseller.
15" (2.7GHz, 16GB, 512GB, Radeon 455) in Gray for $2,399.00 ($400 off + no tax outside NY & NJ)
B&H will not collect sales tax on orders shipped outside NY and NJ.
Add AppleCare
You can easily tack on an AppleCare extended protection plan to this 15" MacBook Pro at a discounted rate of $299 by selecting the AppleCare option immediately after you press the "Add to Cart" button on B&H's website. Or just use this link.