Apple's Magic Trackpad 2 for $100 after rebate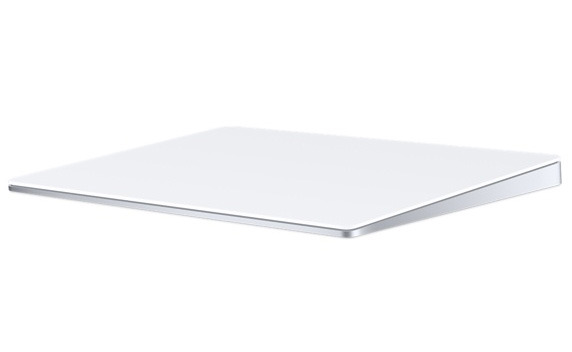 EXPIRED DEAL: From now through Dec. 15, Apple authorized reseller Adorama is offering $29 off a new Magic Trackpad 2 after the submission of a mail-in rebate. To claim the deal, buyers must first join Adorama's free VIP customer program. After making a purchase, shoppers should then use this link to secure the rebate. The money is issued in the form of a pre-paid American Express card that can be used to make purchases anywhere a credit card can be used. It cannot be used at an ATM to redeem cash. The average lead time from when you submit your rebate application to when you'll receive your card is approximately 6 weeks.
The card comes with the value promised on the rebate for your specific item, and you should attempt to use it in full before the end of the 4th month. After that, a maintenance fee of $2/month will automatically begin to reduce the value of your card. Best advice: use it as soon as you receive it on groceries, staples and other routine/common purchases.