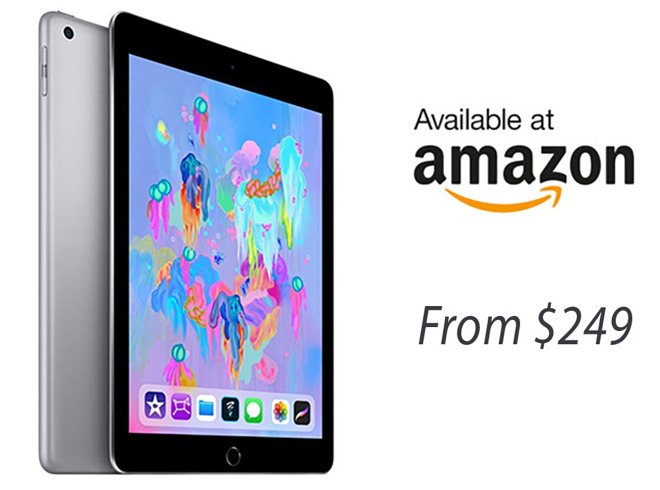 $329 $429.00
You save $100.00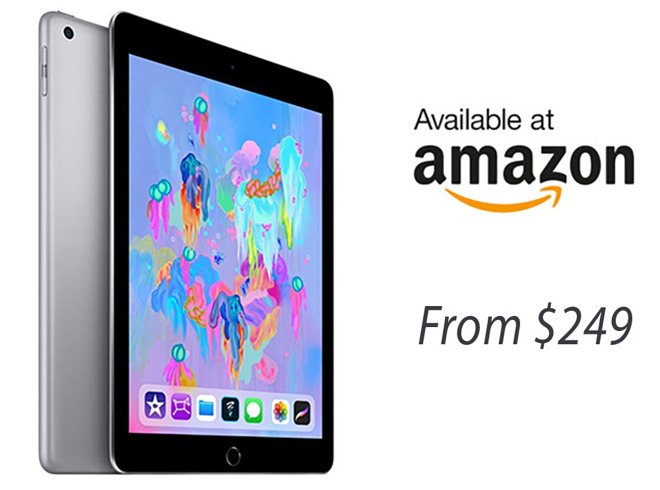 While supplies last, Amazon is knocking $80 to $100 off Apple's 2018 9.7-inch iPad. With support for Apple's first-gen Apple Pencil, these iPads are great for taking notes, drawing and catching up on AppleInsider news. Prices start at $249.99 for the 32GB Wi-Fi model, while the 128GB tablets are $329.99 after a $100 cash discount.
32GB 2018 iPad (Wi-Fi): $249 ($80 off)
128GB 2018 iPad (Wi-Fi): $329.99 ($100 off) - Deal expired
Grab the lowest prices on even more iPad & iPad Pro models...